Mind-Sifter freigegeben
News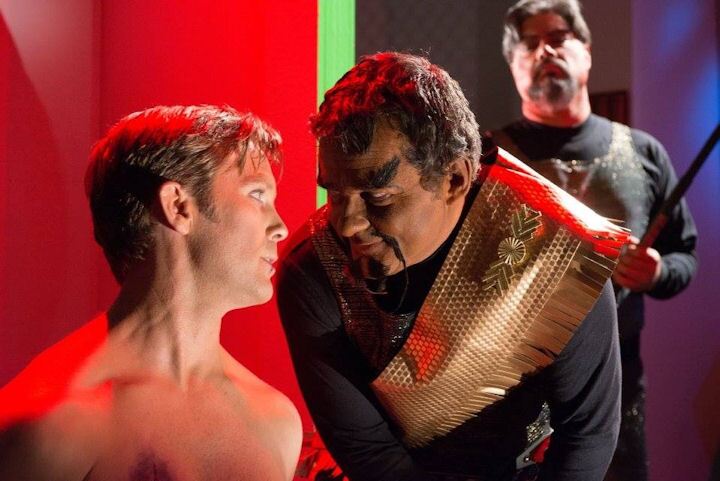 Kirk (Brian Gross) and Kor (Clay Sayre) have a "chat"
On December 1st, 2014, Star Trek New Voyages / Phase II released "Mind-Sifter" as its 9th full length episode. The episode which was adapted from a short story, written by Shirley S. Maiewski was one of the most highly anticipated episodes among rabid Star Trek fans to date. The story originally published in the Anthology book entitled "Star Trek: The New Voyages" was filmed in June of 2014.
The episode has been the most ambitious project for Retro Film Studios to date. Shot over eleven days, and 175 hours, the episode embodies a "New beginning" for the independent production company said executive producer James Cawley.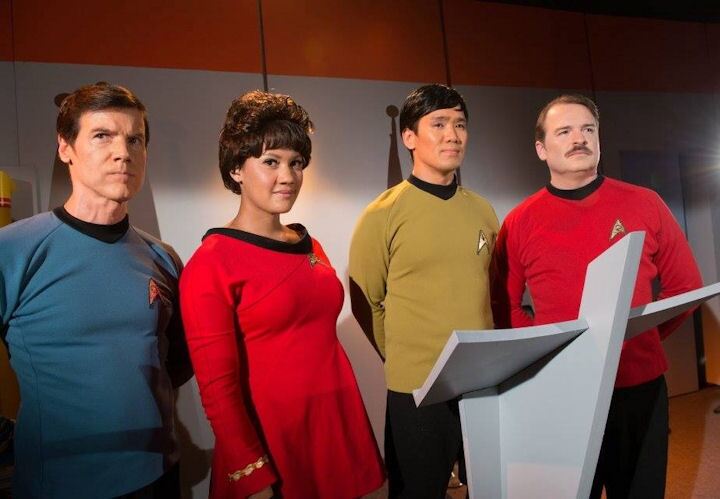 Left to Right: Jeff Bond (McCoy), Jasmine Pierce (Uhura), Shyaporn Theerakulstit (Sulu) and Charles Root (Scott)
This episode of Star Trek: New Voyages/Phase II is set earlier in the five-year mission of Kirk and the crew of the U.S.S. Enterprise, which is the reason the "New Voyages" moniker has been placed on the episode. This marks the episodic debut of several of the main cast including: Brian Gross (Captain Kirk) Jeff Bond (Dr. McCoy), Jasmine Pierce (Uhura), Shyaporn Theerakulstit (Sulu) and Wayne W Johnson (Walking Bear). Guest Stars include Rivkah Raven Wood (Jan Hamlin), Clay Sayre (Kor) and Special Guest Appearance by Robert Withrow (Admiral Withrow).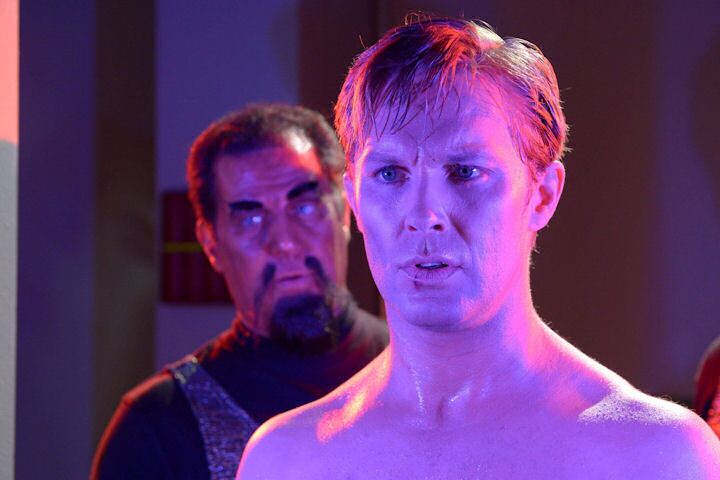 Kirk (Brian Gross) and Klingon Guard (Brian Holloway)
Behind the scenes of shooting this episode: Shirley S. Maiewski also known as "Grandma Trek" was unhappy the way Bantam Books adapted her story, years after the story was published she met future Star Trek: New Voyages/ Phase II Executive Producer James Cawley, and told him to shoot her story if he started his own series, many years later he finally did. This landmark episode was Edited and Directed by Mark Edward Lewis and the classic Star Trek Cinematography was captured by Director of Photography Jeff Barklage, SOC, who studied under original series DP Jerry Finnerman. "The look and feel of the original series would not have been at all possible without having Jeff Barklage shooting this episode", said Cawley.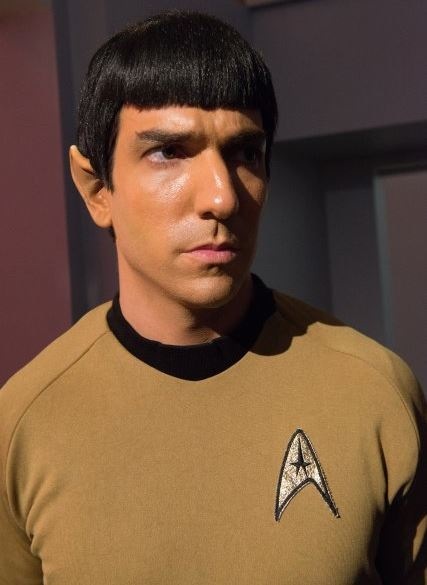 Mister... CAPTAIN Spock (Brandon Stacy)
A short synopsis of the episode: Beaten and tortured, James Kirk is thrown back into time to the 1950's, where he is a "Jim" Doe in a mental institution. Meanwhile, back in the 23rd century after a month of searching, the crew of the Enterprise mourn the loss of their Captain and friend. Will Jim Kirk return to the Enterprise and the 23rd century, and if he does will he be the Captain Kirk we know him to be?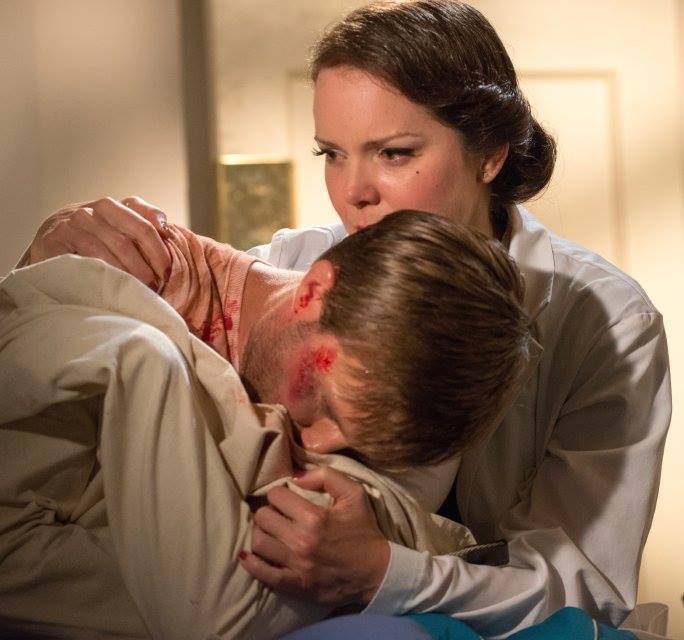 Dr. Jan Hamlin (Rivkah Raven Wood) comforts the confused Jim Kirk (Brian Gross)
\n\n
And here is a little message from Executive Producer James Cawley:
"I just want to say Thank You to all my family here at New Voyages/Phase II!
I am so excited by our work on "MIND-SIFTER"! It is definitely our finest episode to date! Hot on it's heels will be our amazing love story by Rick Chambers "The Holiest Thing". We are back folks and leaving space dock at warp 6, so hang on!"