Star Trek New Voyages
Information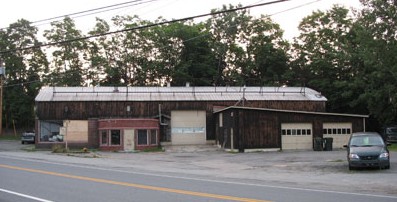 Original studio in Port Henry, New York, USA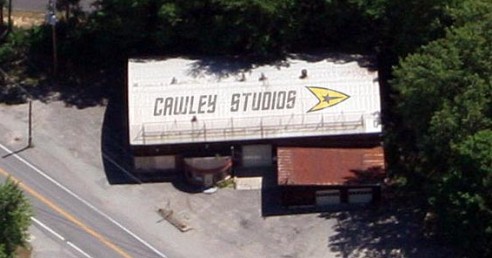 Original studio in Port Henry - The building used to be used by a car dealer!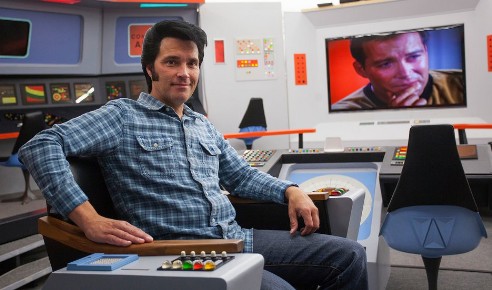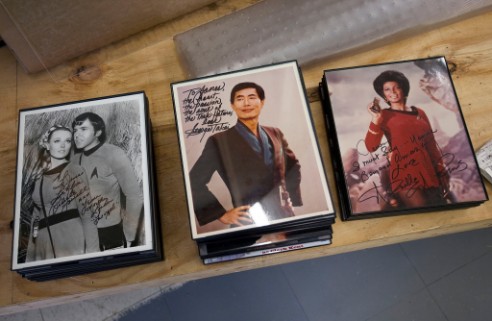 Star Trek New Voyages est un projet de film amateur mené par James Cawley et son équipe à Port Henry, au Nord de l'état de New York, USA.
James Cawley est un professionnel du spectacle et s'est fait une réputation sur scène en tant qu'imitateur d'Elvis Presley.
Etant un fan assidu de la série Star Trek originale, il rêvait depuis longtemps d'apparaître dans un épisode de Star Trek. Grâce à ses relations dans l'industrie du spectacle, il a réussi à obtenir les plans d'origine des décors de Star Trek, ainsi que les dessins des costumes, etc.
En collaboration avec de nombreux amis, cela a conduit à la réalisation de l'épisode pilote "Come What May" qui servit à prouver qu'ils étaient capables de faire de vrais épisodes.
Cet épisode a conduit plusieurs personnes qui travaillaient sur la série originale à accepter d'aider James Cawley dans son projet de création d'autres épisodes.
L'équipe de Star Trek New Voyages a depuis complété plusieurs épisodes entiers avec une qualité équivalente aux productions professionnelles.
Sur ce site, vous pourrez télécharger ces épisodes à regarder sur votre ordinateur ou lecteur de DVD compatible DivX. La plupart des épisodes sont proposés au format PAL (25ips) avec sous-titrage en français. Ils peuvent donc être visionnés sur les ordinateurs et téléviseurs européens.